Nhan T. Lee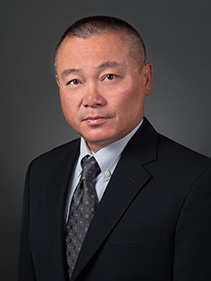 Nhan Lee is an AV rated business trial lawyer in commercial litigation, construction litigation, products liability defense, premises liability, insurance disputes, and creditor rights. He has first chair trial experience representing multi-national corporations, small businesses, as well as individual clients at both the state and federal court levels. 
Mr. Lee received his law degree from Florida State University College of Law (J.D., 2002), where he was honored as a member of the Dean's List. Prior to transferring to Florida State University, he was ranked in the top 5% of his class, while attending St. Thomas University School of Law, where he was a member candidate of St. Thomas Law Review, a member of the St. Thomas Moot Court Board, champion of the St. Thomas Intramural Moot Court competition, was named to the Dean's List (1999 through 2000), and was a member of Phi Delta Phi. Mr. Lee received a Law Merit Scholarship and book awards for appellate advocacy, constitutional law I, constitutional law II, criminal law, and legal analysis and research and writing. He received a bachelor's degree in legal studies from the University of Central Florida (B.A., 1991), where he was honored as a member of the Dean's List and was awarded the UCF Minority Achievement Award in 1988.
Community service includes having served on the board of directors for United Cerebral Palsy of Central Florida from 2003-2004. His pro bono activities also include serving as a guardian ad litem through the Orange County Legal Aid Society. Mr. Lee is a member of the Florida Bar, the Seminole County Bar Association and the National Asian Pacific American Bar Association.
Originally from South Vietnam, he currently lives in Orlando, Florida with his children where they happily enjoy school, friends, soccer, tennis, and cheer leading.