Arbitration & Construction Law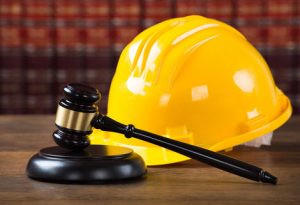 Arbitration is a common resolution tool used throughout the legal industry, in particular, in construction law. Arbitration is one of a few types of alternative dispute resolution that is offered as a substitute to partaking in litigation. The process mimics aspects of traditional litigation, but has many benefits that litigation proceedings lack. In an arbitration hearing, both parties, represented by legal counsel, prepare for the their hearing, much like how one would for an in court hearing. Discovery requests are made by either party, witnesses can be subpoenaed, and a binding, generally non-appealable, decision regarding the case is given at the end.
However, what differs is that, the individual rendering the decision is a third party neutral arbitrator who hears both sides of the case and acts as the dispute resolution judge, the traditional rules of evidence regarding processes like discovery are not mandatory, and all of the proceeding details are private records and thus not subject to public release. Arbitration proceedings also notoriously take less time and money than a legal proceeding does. Courts today are overbooked and getting into see a judge can take months; in arbitration, the parties can select an arbitrator, or one is chosen through the terms of their contract, and proceedings can be initiated much more quickly, which keeps legal fees down. Lastly, while arbitration proceedings are more formal than other alternative dispute resolution processes such as meditation, it is still less formal than a traditional court proceeding.
The Process
A majority of construction law contracts contain an arbitration clause. These clauses are usually explicitly laid out in the body of the contract, but can also be incorporated by reference, which will also subject the parties to binding arbitration. In order to initiate arbitration proceedings should a dispute arise, the demanding party would file a Demand for Arbitration By Claimant, by which the third party arbitrator will be chosen and fees will be due. After parties select an arbitrator, there is a pre-hearing conference to discuss the issues at hand and future proceedings. Once the final arguments are heard, an award is given that is not appealable, albeit fraud or egregious conduct.
Contact an Experienced Construction Law Attorney Today
Conflicts constantly arise during the implementation, building, and execution of construction contracts. In order to quickly mitigate the arising conflicts, either party can bring their claim using arbitration to resolve the dispute. If you or someone you know feels that arbitration is the right choice for their construction law conflict, please contact the experienced attorneys at Hayes Law, P.L., to resolve your issue. We serve the Orlando, Florida area and surrounding communities.
Resources:
adr.org/aaa/faces/services/disputeresolutionservices/arbitration?_afrLoop=9648954820018&_afrWindowMode=0&_afrWindowId=18qounx9mr_93#%40%3F_afrWindowId%3D18qounx9mr_93%26_afrLoop%3D9648954820018%26_afrWindowMode%3D0%26_adf.ctrl-state%3D18qounx9mr_169
americanbar.org/content/newsletter/publications/gp_solo_magazine_home/gp_solo_magazine_index/w97men.html