Changes to Florida Public Records Act Impacts Contractors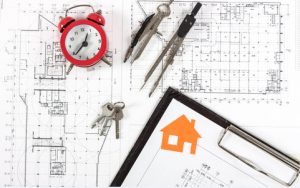 Changes to the Public Records Act, Chapter 119, Florida Statutes, have implications for construction contractors working on public works projects. The law's requirements may also be passed on by general contractors to subcontractors, spreading out the administrative burden.
State law has at all times provided that public records are public records regardless of whose hands (or files) they are in. Anything that meets the definition of a public record that is in the hands of a contractor is a public record.
"Public records" means all documents, papers, letters, maps, books, tapes, photographs, films, sound recordings, data processing software, or other material, regardless of the physical form, characteristics, or means of transmission, made or received pursuant to law or ordinance or in connection with the transaction of official business by any agency. (This definition could be read to encompass virtually every record sent or received by a contractor "in connection with" its work for a public body.)

The Public Records Act now provides:
Upon completion of the contract, transfer, at no cost, to the public agency all public records in possession of the contractor or keep and maintain public records required by the public agency to perform the service. If the contractor transfers all public records to the public agency upon completion of the contract, the contractor shall destroy any duplicate public records that are exempt or confidential and exempt from public records disclosure requirements.
If the contractor keeps and maintains public records upon completion of the contract, the contractor shall meet all applicable requirements for retaining public records. All records stored electronically must be provided to the public agency, upon request from the public agency's custodian of public records, in a format that is compatible with the information technology systems of the public agency. § 119.0701, Fla. Stat. (This requires a contractor on public works projects to turn the records over (including electronic records) or maintain them safely for an unlimited period.)
(1) Any public officer who:(a) Violates any provision of this chapter commits a noncriminal infraction, punishable by fine not exceeding $500.(b) Knowingly violates the provisions of s. 119.07(1) is subject to suspension and removal or impeachment and, in addition, commits a misdemeanor of the first degree, punishable as provided in s. 775.082 or s. 775.083.(2) Any person who willfully and knowingly violates:(a) Any of the provisions of this chapter commits a misdemeanor of the first degree, punishable as provided in s. 775.082 or s. 775.083.(b) Section 119.105 commits a felony of the third degree, punishable as provided in s. 775.082, s. 775.083, or s. 775.084.
Contractors are basically a "public officer" under the statute.
If a civil action is filed against an agency to enforce the provisions of this chapter and if the court determines that such agency unlawfully refused to permit a public record to be inspected or copied, the court shall assess and award, against the agency responsible, the reasonable costs of enforcement including reasonable attorneys' fees.
The change in the law permits the public project owner to pursue a claim against the contractor if the public owner is held liable for attorney's fees based on the contractor's failure to provide or mishandling of public records.
Contact an Experienced Construction Law Attorney Now
The public has a right to know what their government agencies are doing and how money is being managed, and citizens of Florida may find out this information under the Florida Public Records Act. Contractors working on public projects should be aware and take steps to comply with the Public Records Act in view of the statutory changes above. If you have questions, please contact the experienced attorneys at Hayes Law, P.L., to resolve your issue. Contact us online. We serve our clients throughout Florida.
Resource:
leg.state.fl.us/Statutes/index.cfm?App_mode=Display_Statute&URL=0100-0199/0119/0119.html